Popular River & Harbor Cruises in Savannah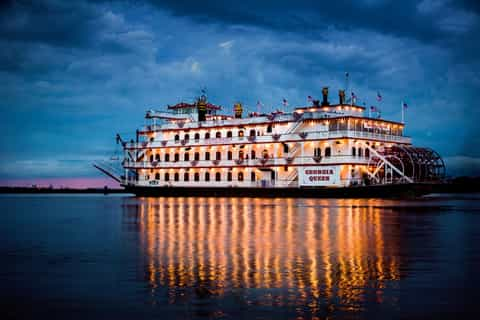 Savannah Riverboat: Dinner Cruise with Entertainment
Small group

Duration: 2 hours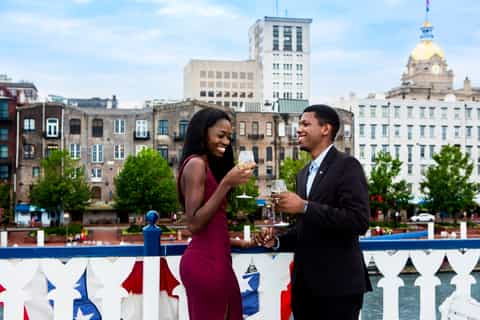 Savannah Riverboat: Sunday Brunch Sightseeing Cruise
Small group

Duration: 1.5 hours
Free cancellation
Cancel up to 24 hours before your activity starts for a full refund.
Top Attractions in Savannah
Cities in United States
What people are saying about Savannah
The river boat was darling. The staff was friendly, the narrator was super knowledgeable and spoke clearly and engaging. The only things I thought was frustrating is that one of the staff members was painting some rails at the front of the ship and the smell was SO strong & hard to escape. Hard to relax in that environment. Also, the line for drinks/refreshments was so long and on a 90 min cruise, it's a time suck.
The ship two hour ride was really only an hour and a half by the time it got moving. The DJ mainly played rap the last hour, which was a shame for us who are a bit older. He had a request list, but my request wasn't played. And it was Moon River, it doesn't get much more Savanna than that. Come on
It was a buffet! All you can eat! Servers served the food. So no worries about covid. Food was excellent. I don't eat fish but red snapper was not fishy and prime rib was tasty. Beautiful views of river. I would differently recommend doing this. Derek from Gainesville Ga.
Wonderful food and great professional staff. I would advise getting a window seat unless you have a large party because it is a relaxing view as you dine. Cath was our server and was very attentive to our every need. The singer and music was great.
Great experience! Food was great, entertainment good, service was great! Btw if order on here when you get to ticket window you have to pay extra for window seat. Also take some cash or debit card on boat for drinks, pictures, or snacks.